Get Started
This course is currently closed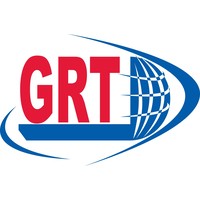 PURPOSE
The purpose of this procedure is to establish rules of conduct that are necessary for efficient and safe operations on GRT projects.
EQUAL OPPORTUNITY
GRT is an equal opportunity employer. We fully support laws that ensure equal opportunity for all. We are committed to providing equal employment opportunity regardless of race, colour, sex, age, religion, or national origin. We will practice no discrimination against any employee or applicant for any of these reasons. To ensure that we meet our goals, we enlist the co-operation of all parties involved with, or having jurisdiction on the project.
WORKING LANGUAGE
English is the primary language on GRT projects. In order to ensure clear communication of our safety program and protect the health and well being of personnel:
All GRT personnel should have a working knowledge of the safety language for the location they are working at.
SPECIFIC CELL PHONE USE
Cell phones may not be used by operators while driving or operating equipment:
The foregoing prohibition against cell phone use does not apply to the following:
Citizen band and /or two-way radios
Use while the vehicle is properly parked in a rest area, designated parking area or other safe location.
Use of cell phones with hands-free if the use is not a distraction