Get Started
This course is currently closed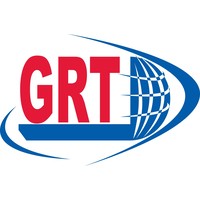 PURPOSE
The purpose of this policy is to establish the requirements for the implementation of GRT and Contractor Substance Abuse Programs on GRT locations.
GENERAL
GRT personnel employed shall comply with the requirements of the GRT Canada Drug and Alcohol Work Rule. GRT management is responsible to ensure adequate resources are allocated for implementation. GRT Director, HSE, HR Manager or medical personnel shall administer the project Substance Abuse Programs.
Contractors are responsible for the implementation and administration of their own programs, for their employees. To ensure contractor Substance Abuse Program include the necessary requirements for effective implementation, GRT requires that a copy of the program be submitted for review. Contractors must ensure tier contractors working under their direction also submit their programs to GRT HSE for review.
Minimum standard to be implemented is the (COAA) Canadian Model for Providing a Safe Workplace – Alcohol and Drug Guidelines and Work Rule
Contractor Drug and Alcohol Programs will be evaluated, utilizing the Contractor A&D Program Evaluation Form against the following criteria.
Applicable to all employees who work on the GRT projects as required
Process for issue to employees and to acknowledge receipt
Responsibilities of employees, supervisors, and management for implementation
Identifies prohibited behaviours, and consequences for violation
Contains provisions for self help
Identifies grounds for testing
Awareness and education components
Training provisions for employees, supervisors, and management
Minimum standard for confirmation tests DOT Panel 7 with BAT
Return to work processes for those who violate
Name and contact information for GRT and corporate administrators
Name of laboratory that conducts testing
Name of Medical Review Officer